Master of Arts Program in Museum and Cultural Heritage Studies Accepting Applications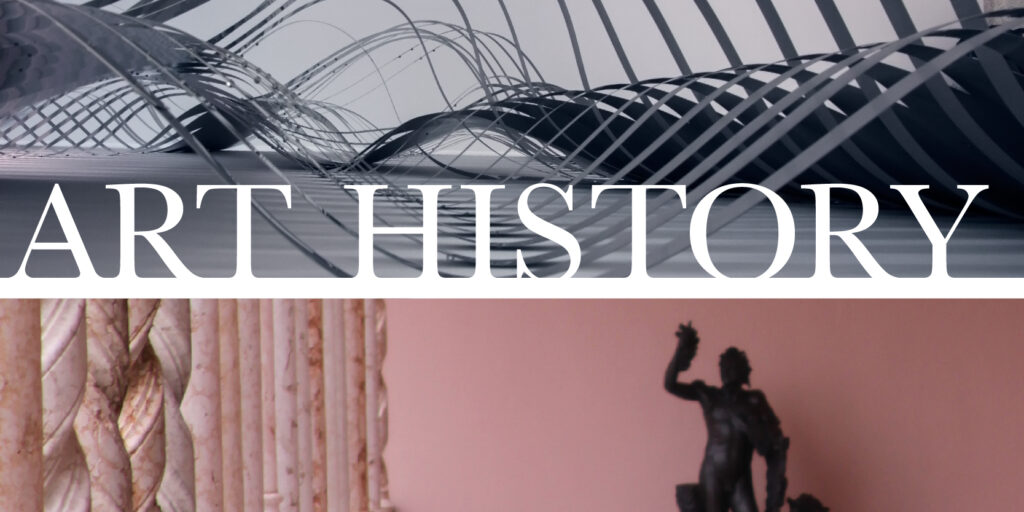 Accepting Applications February 1 – April 1, 2016
Contact Director of Museum and Cultural Heritage Studies, Dr. Paul Niell
Art History at Florida State University extends far beyond the classroom. An expansive network of study abroad centers offers opportunities for internships and broad or specialized faculty-directed study in London, Paris, Florence, Valencia, and other world cities. Our program in Museum and Cultural Heritage Studies provides theoretical and practical training for arts professionals, including student-curated exhibitions, fieldwork, and internships with major state agencies and museums. A distinguished lecture series brings renowned scholars to share their work in progress with us, and since 1981 we have hosted each year a celebrated graduate student symposium, drawing participation of Art History students from across the country. The proceedings of our annual symposia are published in the journal, Atahnor, which is distributed to national and international research libraries.
Museum and Cultural Heritage Studies
Based within the FSU Department of Art History, the premier program and first doctoral granting Art History program in the state Museum and Cultural Heritage Studies (MCHS) of Florida, the challenges emerging scholars to think Master of Arts program critically about the role, use, and display of cultural material and the growing significance of museum and cultural heritage institutions. The program equips students with a solid theoretical and practical foundation for future work as scholars, curators, and other arts and museum professionals. Interdisciplinary courses explore the various ways in which people represent, value and use the past, and how this past is taught, disseminated and publicly debated. Through extended internships and collaborative projects with FSU's Museum of Fine Arts and the John & Mable Ringling Museum of Art, other regional art institutions, and state government agencies, students gain extensive practical and professional experience.
Program Description
The two-year Master of Arts in Museum and Cultural Heritage Studies consists of 9 hours of core courses (Museum Basics, Cultural Heritage: Theory and Method, and The Museum Object), 15 hours of Art History, 6 hours in Museum and Cultural Heritage electives outside the Department of Art History and 12 hours of internship, for a total of 42 credit hours. The internship experience culminates in a capstone project completed in the final semester of the program. The capstone project consists of a portfolio of material including an internship journal and an 8000-word research paper, exhibition proposal, or equivalent project.
Program Tracks
The program offers two exciting tracks:
MCHS at FSU is part of the Southern Regional Education Board Academic Common Market. Students from any of the 16 SREB states may pursue a degree in the program at in-state tuition rates.
Fields of Study
Three of the five Art History courses are to be taken in a single field of study so as to create a major area of expertise. Eleven full-time Art History professors and fourteen courtesy and adjunct faculty research and teach in the five core fields: Ancient, Medieval, Renaissance and Baroque, Modern, and the Visual Cultures of the Americas (Pre-Columbian to the present).
Admission Requirements
Prospective students should have a Bachelor of Arts with a concentration in Art History or a related field, such as archaeology, history, or classics, and reading knowledge of one foreign language (may be completed concurrently with the master's program). Admissions are based on scholastic record, letters of recommendation, foreign language proficiency, and GRE scores. Review of applications will begin on February 1 and will continue throughout the spring semester until all positions are filled. The final application deadline is April 1, 2016.
For additional information please contact the Director of Museum and Cultural Heritage Studies, Dr. Paul Niell at pniell@fsu.edu.