Recent Gifts
Art & Design Library Receives Kowalski Book Collection
July 31, 2015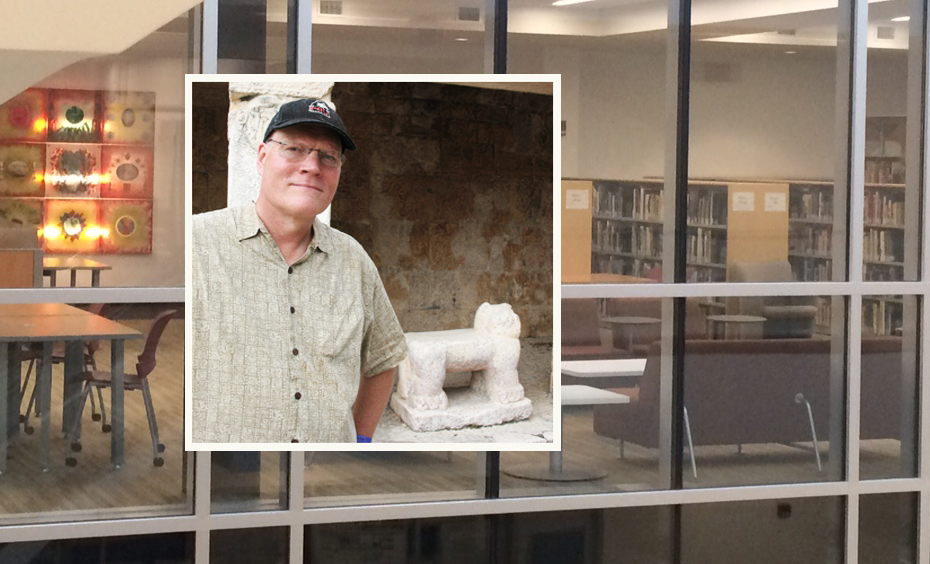 The Art & Design Library recently received a generous donation of books on Mesoamerican art and culture from Jeff Karl Kowalski, Distinguished Research Professor Emeritus of the School of Art at Northern Illinois University. In support of the Department of Art History's expanding field of study, Visual Culture of the Americas, Dr. Kowlaski has donated a collection of more than 1,400 books and journals, including specialized volumes on the art, architecture, archaeology and culture history of ancient Mesoamerica and the Central Andes.
Professor Kowalski's interest in the visual cultures of the Ancient Americas was kindled as an undergraduate at Columbia University, where he took classes with Professor Esther Pasztory. It continued to grow during his years as a graduate student in the art history program at Yale University, where he was honored to work with Professors George Kubler, Michael Coe, and Floyd Lounsbury. His doctoral dissertation on northern Maya archaeology and architecture was published in revised form as The House of the Governor, A Maya Palace at Uxmal, Yucatan, Mexico by the University of Oklahoma Press in 1987. He has since edited and contributed to books on Mesoamerican architecture, Chichén Itzá, and contemporary sculpture from Yucatán, Mexico. Kowalski is currently undertaking a scholarly study of the Maya palace complex known as the Nunnery Quadrangle at Uxmal, a project he developed as a fellow at Dumbarton Oaks, Washington, D.C. in 2013.
The donated book collection represents the bulk of Dr. Kowalski's personal working library, amassed from his graduate days in the 1970s to 2014. Collecting the books was a labor of love and of his desire to be able to consult as wide an array of scholarly studies as possible. He is extremely pleased to be able to make a gift of the collection to the Department of Art History at Florida State University and to know that scholars and students will continue to benefit from these books.
---
The Florida State University Foundation strives to create and nurture relationships with FSU alumni, faculty, students, parents and friends. Without private support, we would not be able to attract and retain distinguished faculty who conduct groundbreaking research and who inspire students to achieve beyond their dreams. Also, we would not be able to provide students with scholarships, facilities and special programs that will prepare them for their future careers.
To view recent gifts, visit the Florida State University Foundation.